Webster Products
---
Support Services
Comprehensive support options such as our toll free helpline: 800-367-7116 and E-mail czahalka@suntecpumps.com are available. Our pledge to you is when you buy Webster products, you buy total service. Webster is committed to reliable service of its products. We are ready to work with you to help solve your specific heating problem or pump needs.
---
Product Applications
Webster is a leading manufacturer of fuel oil pumps and valves for the oil heat industry. We manufacture a wide variety of Fuel Oil, Waste Oil and Bio Pumps, Regulating Valves, Oil Safety Valves, Duplex Pump Sets, and Supply Pumps for Residential, Industrial and Commercial burner applications.
---
Warranty Policy
Webster extends a limited warranty that products manufactured by Webster, under the "Webster" Trademark, shall be free from defects in materials and workmanship for a period of two years from the date of manufacture, or one year from the date of installation, whichever period expires first.
---

Webster Support Team
Make your selection from the drop-down list below if you are looking for support in or outside the U.S.
Webster Fuel Pumps & Valves Suntec 60 Aberdeen Dr.Glasgow,Ky. 42141 Tele: 800.367.7116
ALL WEBSTER PUMPS AND VALVES ARE MADE IN THE USA
Page Designed by: Zahalka Created: 10/6/09 Last Update: 9/2/21 Legal Info
Copyright © 2001 Webster Fuel Pumps & Valves All rights reserved
Problems regarding this Web Site should be directed to our Webmaster
NEW PRODUCT RELEASE
Pre-Programmed PLC Duplex Automatic Pump Sets
<![if !vml]>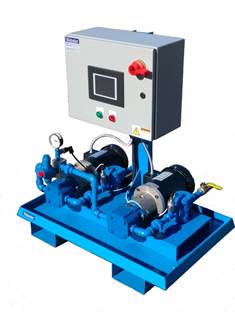 <![endif]>
Exciting News!
The Webster duplex automatic pump set has a new design that includes a PLC Based Oil Management Control Panel.
How would you like to have the ability to remote access and control a particular job without leaving your office or service vehicle?  The advanced features of the touch panel display will allow you to receive emails in real time with embedded PLC data. The panel can send data remotely via the internet to a remote PC or Smart Phone APP.  Retrieve logged fault data and alerts remotely. 
Many new options are now available.