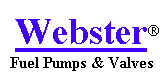 Conversion Table and Oil Heat Terminology
| | |
| --- | --- |
| Horsepower X 33,475 = BTU/hr | mm = 0.04 in |
| Horsepower X 0.299 = GPH | Liter = 0.264 gal |
| Bar = 14.891 PSI | PSI = 6.9 kPa |
| BTU/hr = 0.2930 watts | |
| cu. in. = 0.004330279 gal | Watts X .00134 = Horsepower |
| Ft oil = 0.43 PSI | |
| GPH = 140,000 BTU | Fuel Oil #2 = Spec Gravity .9 / SSU of 50 @ 70° |
| kPa = 0.145 PSI | Kerosene = Spec Gravity .82 / SSU of 37 @ 65° |
| Meter = 3.28 ft | |
| Meter = 1.1 yd | |
To use 60cy Motor on 50cy Operational Voltage
60cy 230v = 190v-200v-208v on 50cy Operation
60cy 460v = 380v-400v-415v on 50cy Operation
60cy 575v = 475v-500v-520v on 50cy Operation
Motor will maintain nameplate horsepower with a 1.0 service factor
Oil Heat Terminology
Single-stage fuel unit

: Unit with one set of gears for both suction and pressure.

Two-stage fuel unit

: Unit with two sets of gears, one for suction and one for pressure.

One-pipe system

: One line, an inlet line from tank to fuel unit.

Two-pipe

: Two lines, one inlet and one return line from tank to fuel unit.

Bypass plug

: Small hex socket head pipe plug used to close internal port and convert unit from one pipe to two pipe

operation

.

Bleed

: To remove air from a system.

Lift

: Oil drawn from a level below the pump expressed in feet of lift or inches of mercury.

Head of oil

: Column of oil above the fuel unit expressed in psi or feet.

Inlet port

: Port which receives oil from tank.

Bypass port

: Port which discharges surplus oil back to tank in two-pipe systems.

Return line port

: Same as by-pass port.

Valve differential

: Number of pound per square inch the pump pressure must drop from operating pressure to close nozzle valve.

Delivery

: Gallons per hour pumped from the nozzle outlet assembly of the fuel unit.

Gear set capacity

: Total amount of oil being displaced by the pumps gear set(s).